Film Screening and Panel Discussion
Mosesian Center for the Arts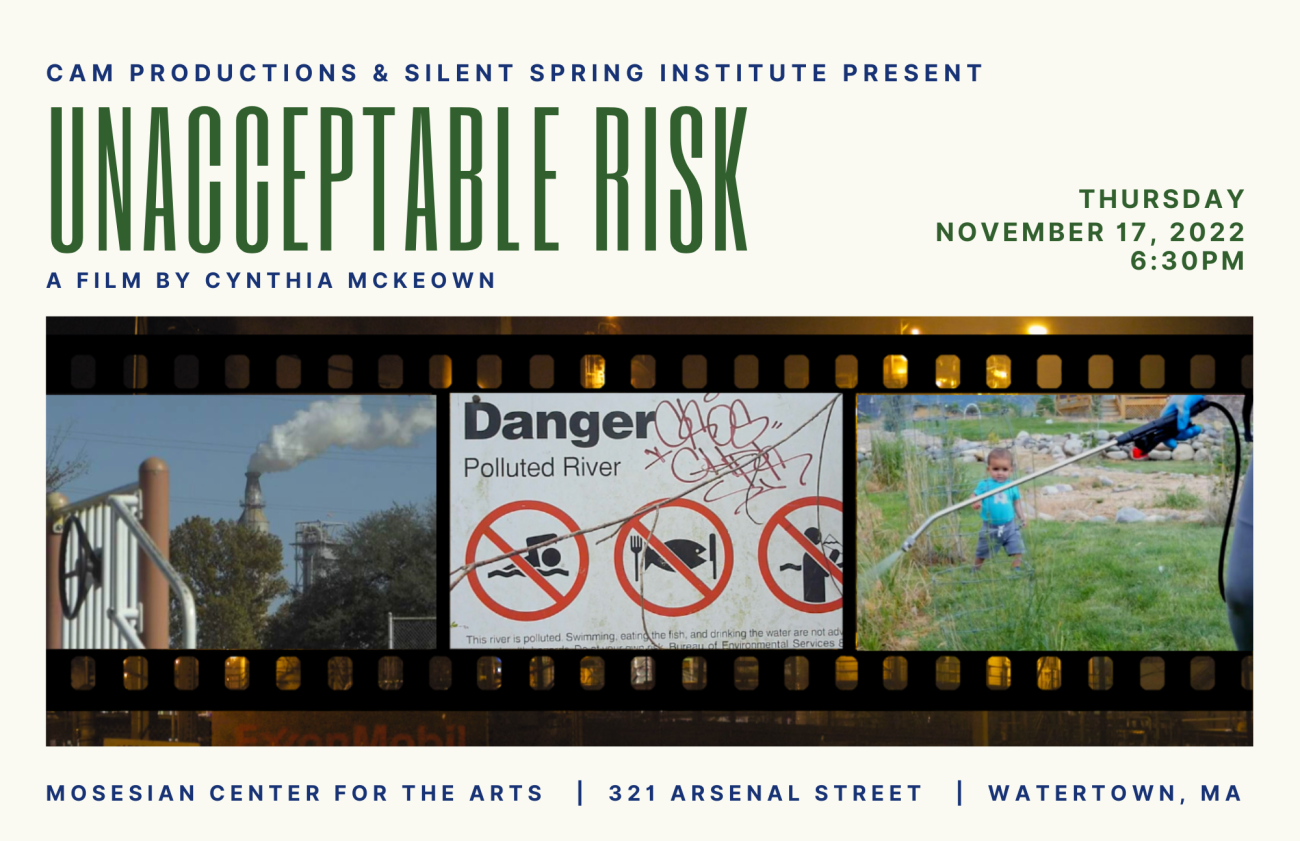 Unacceptable Risk: Dr. Margaret Kripke on Cancer and the Environment tells the story of a prominent cancer researcher who rethinks her assumptions about the causes of cancer and the true burden of environmentally induced cancers. Following the short film there will be a panel discussion with filmmaker Cynthia McKeown, Silent Spring Institute senior scientist Dr. Laurel Schaider, and childhood cancer survivor and community advocate Brian Dellascio. The panel will be moderated by Alexandra Goho, Director of Communications at Silent Spring Institute.
Thursday, November 17, 2022
Mosesian Center for the Arts (321 Arsenal Street, Watertown, MA)
6:30 PM:  Reception in the MBar
7:15 - 8:30 PM: Film Screening and Panel Discussion
This event is FREE and open to the public.
Register today: bit.ly/UnacceptableRisk 
COVID Safety Note: Proof of vaccination (or a negative COVID antigen test taken within the previous 24 hours, or a negative PCR test within the previous 72 hours) will be required to enter the building for this event. Masks will also be required at all times within the theater.