New Crowdfunded Study Tests Consumers for Common Household Toxics
December 5, 2016
Researchers to collect urine samples from participants nationwide to assess U.S. population's exposure to hazardous chemicals in everyday products.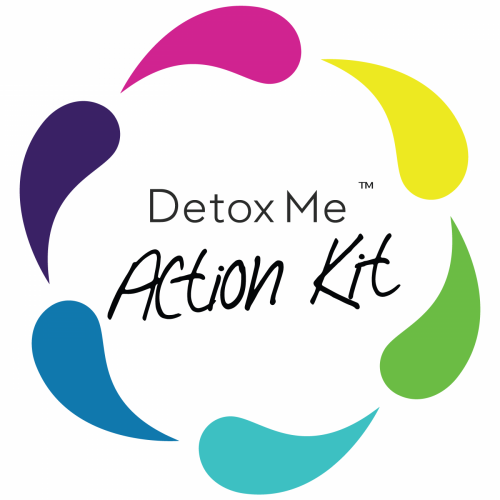 Silent Spring Institute has launched the first crowdfunded biomonitoring study to help consumers learn what toxic chemicals are in their bodies. The new effort is part of a national study to assess the U.S. population's exposure to potentially harmful chemicals found in everyday consumer items, such as personal care products, food packaging, and household cleaners. 
With growing concern over inadequate safety testing of chemicals in consumer products and the potential health impacts from exposure to certain chemicals, consumers increasingly want to know what's in their bodies. At the same time, scientists are trying to understand more precisely what types of chemicals people are exposed to, what their exposure levels are, and what the biggest sources of exposure are, in order to help people avoid these chemicals.   
"Not only will participating in this study empower consumers to make healthier choices, the results will help us develop strategies for reducing people's exposures and inform policies that encourage manufacturers to adopt safer alternatives," says Ruthann Rudel, director of research at Silent Spring Institute and the study's lead investigator.
The study is being funded through Indiegogo—a popular online crowdfunding platform. People who sign up to participate in the study through Indiegogo will each receive a Detox Me™ Action Kit. The kit includes an easy and non-invasive urine test that detects the presence of 10 common chemicals in the body. Among the substances being tested are triclosan, parabens, and chlorinated phenols. All 10 compounds are endocrine disruptors, meaning they can interfere with the body's natural system of hormones and so raise concerns about reproductive problems, thyroid disorders, asthma, cancer, and other health effects.
After filling out a survey on their product use, participants will mail in two urine samples – one collected in the morning and one in the evening. Once their urine is analyzed, Silent Spring Institute will send each participant a personalized digital report that compares their results with the collective data from all Detox Me participants. The interactive report also contains information on the different chemicals, the associated health effects, where they're found, and how to avoid them. For tips on reducing exposures, participants will be invited to download Silent Spring's mobile app Detox Me, and then sign up to get tested again to see if their chemical levels go down.

"The biomonitoring I did with Silent Spring was revelatory. It changed the way I think about my household, and the way I think about my body," says Florence Williams, author of Breasts: A Natural and Unnatural History. "Regardless of the kinds of actions it inspires—personal, political, artistic—the knowledge is empowering,"
Currently, the only national biomonitoring program for these chemicals is conducted by the Centers for Disease Control (CDC) using surveillance data from the National Health and Nutrition Examination Survey (NHANES). However, the program operates in a limited number of locations and on a limited scale, and therefore is not open to everyone. Also, participants in NHANES do not receive their results and the CDC does not collect data on the different products they use.
The new biomonitoring study builds on more than 20 years of research by Silent Spring Institute, with support from the National Institutes of Health (NIH), on everyday exposures to environmental and household chemicals. The organization's research was the first to show that consumer products are a major source of exposure to endocrine disruptors.
"Our new biomonitoring study will allow us to see the distribution of chemical exposures in the U.S. population," says Rudel. "We are especially interested in learning from participants with the highest levels of exposure about where those exposures are coming from. Then, as people change their behaviors and get re-tested, we'll be able to monitor changes in their exposures over time."
The Indiegogo campaign lasts 30 days, starting today. The researchers aim to get 100 people to sign up during that 30-day period, with the ultimate goal of enrolling a thousand. "People keep asking us what steps they should take to reduce their exposures to toxic chemicals. There's been a real surge in demand for this kind of information lately," says Rudel. "With this study, we hope to find more answers to these questions so that we can create a healthier environment for everyone."
For more information on Silent Spring's biomonitoring study and the crowdfunding campaign, visit: https://wwww.silentspring.org/detoxmeactionkit/
Resources or References
Silent Spring's biomonitoring study was recently featured on: