Cancer & Environment Forums
What does new science say about chemicals & cancer? Lessons from public health & environmental medicine: A three-part series aimed at engaging physicians and nurses in environmental risk factors for cancer and strategies for prevention.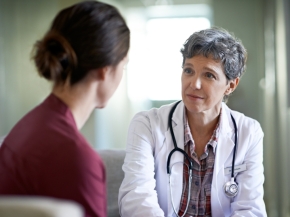 Increasingly, patients want to have conversations with their doctors about environmental risk factors for cancer. But most health care providers are not aware of the science. The Cancer & Environment Forums 2022 is aimed at supporting doctors and nurses so that they can have these important conversations. Through this series of workshops, clinicians will learn about the new science on the influence of environmental chemicals on cancer, and will develop skills for engaging with patients, as well as with communities and policymakers, around strategies for preventing environmental cancers.
The Cancer & Environment Forums 2022 was organized by Dana-Farber Cancer Institute, Silent Spring Institute, the Lowell Center for Sustainable Production, the Cancer Free Economy Network, the Zhu Family Center for Global Cancer Prevention at Harvard T.H. Chan School of Public Health, Mass General Brigham, and the Center for Cancer Equity and Engagement at Dana-Farber/Harvard Cancer Center.
Session 1: What are the new ideas about how chemicals cause cancer, and how should we think about risk? (Thursday, February 3, 2022)


Session 2: Air pollution and cancer. The science linking air pollution to cancers is strong.  Given that reducing exposure is often beyond the control of the individual, what are opportunities for addressing air pollution in public health, research and community settings, and what roles can clinicians play? (Wednesday, February 16, 2022)


Session 3: Primary prevention and a role for clinicians as trusted communicators - barriers and opportunities. (Tuesday, March 1, 2022)
Recommended Background Materials
Target Audience
This activity is intended for clinicians & care providers from across all medical specialties.
Learning Objectives
Upon completion of this three-part activity, participants will be able to:
Distinguish and employ skills for talking to patients about environmental causes of cancer.

Review how to contact appropriate public health professionals about suspected unusual occurrences of cancer in communities.

Identify how to support patients in participating in a public health investigation.

Demonstrate how to participate in community-based research and influence public health policies on air pollution.

Advise patients on utilizing environmental health resources for education and prevention.

Apply skills to educate patients on relevance and impact of public environmental resources.

Demonstrate skills to speak with news media on the impact of environmental issues on public health and cancer.

Identify misinformation targeted to the public by industrial interests.
News & Updates
Major cancer centers host a one-day series on the state of the science and the role physicians, nurses, community leaders, and public health practitioners play in engaging on environmental chemicals and cancer risk reduction.